MachShip is cloud-based freight management software that centrally manages your entire freight task, across all your carriers. With our integration, seamlessly sync data between MachShip and Business Central, allowing you to streamline processes and better serve your customers.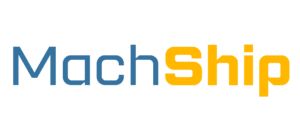 View all carrier shipping options, create consignments, track your shipment, and take full control over your label printing process. With our integration with MachShip, perform all your freight operations all within Business Central.
Bulk manifesting of consignments
If you bulk manifest consignments at a particular time of day, use our Manifest Consignment report to action all your pending shipments in a single process.
Opt for the receiver to pay costs on a consignment
Allow receivers to handle the costs of your shipment by setting a receiver account on your consignment.
You can save accounts with your customers for automatic future use or enter the account code on a per order basis. Any consignments created that contain a receiver account code will be reflected with the zero costs.
Answer special shipping questions for the most accurate price
While building your consignment, answer shipping questions to provide valuable information like route decisions, load capacity, residential address pickup or delivery, and more. This gives the carrier a detailed picture of your consignment for the most accurate freight costs.