Cobram Estate is the leading marketer of premium Australian, extra virgin olive oil, and own top-selling homegrown brands, Cobram Estate and Red Island. The company was established in 1998 by visionary horticulturalists Rob McGavin and Paul Riordan. They never dreamed their initial planting of 200 hectares would grow to become Australia's largest modern olive business. Today, a bottle of their extra virgin olive oil has become a staple on every Australian table. We have come to like it best on a fresh salad, warm toasted bread or drizzled over a simple pasta. Cobram Estates' unique point of difference lies in their unwavering focus on quality.
This quality is due to an efficient production process defined in their "paddock to plate" or "tree to table" philosophy. Cobram Estate have developed the ability to take the olive from the tree directly into the production plant in an average of 4 hours. This has allowed Cobram Estate to produce oil in large quantities, creating a freshness that is a key component of their success.
Their supermarket range is bottling oil straight off this instant system. Straight after harvest the bottles hit the shelves and customers are taking them home to their tables. The Cobram Estate team take pride in the fact that when they see a bottle on their friends' table, they know they have grown the tree, harvested the fruit, produced the oil and bottled it.
The team bring the "values of the farm to the business": passion, honesty, hard work and high-quality. They breathe these values through production; which is the leading force behind their instantaneous and innovative operation.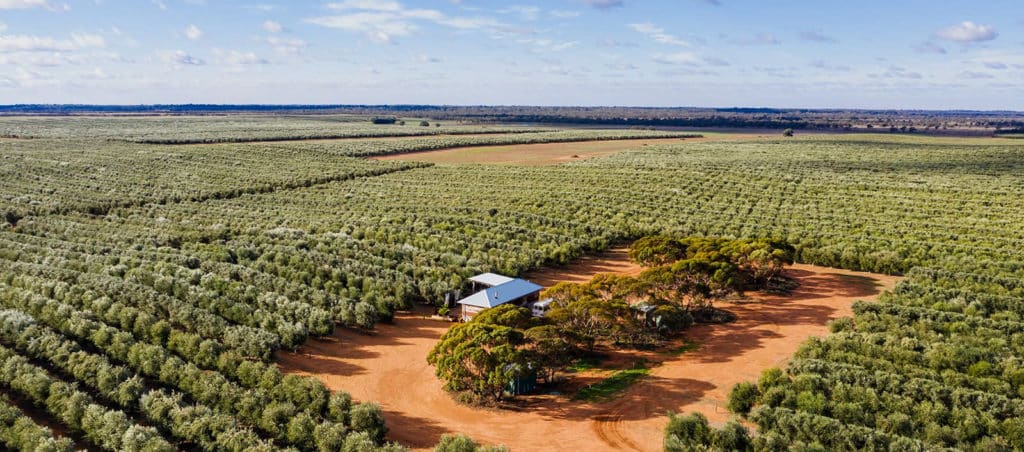 Emphasis on ERP to deliver tree to table process
In recent years Cobram Estate have expanded into the USA, realizing that US consumers have a preference for healthier, higher quality olive oils. Throughout these expansions it was important for the company to continue their instantaneous production. Ultimately, internal business systems had to remain proficient to meet customer needs. Their Enterprise Resource Planning (ERP) systems were a huge factor in this continuation, with production depending on software such as their Olive Management Systems (OMS) to run successfully. Reliable software is one of the crucial building blocks needed to deliver their "tree to table process".
Our Initial update leading to continuous support
Cobram Estate have long implemented Microsoft Dynamics 365 Business Central/NAV as their ERP framework. In 2015, Cobram Estate was operating on an outdated version of NAV from 2008, resulting in various operational inefficiencies. They needed to enhance their use of the system to gain better insight into the operation of their factory, as well as automating some existing manual processes.
Cobram Estate were also unsatisfied with their level of IT support. Their support at the time were unable to understand and meet requirements of their unique processes. They were searching for a team who were able to appreciate their vision and internal values, while implementing systems that unified with existing oil production processes.
At this time, Cobram Estate partnered with Fenwick and we took over management of their ERP. We upgraded them to NAV 2015 and provided them with a modern and streamlined interface, with a strong software foundation for future business benefits.
Fenwick are fantastic to deal with. They really immerse themselves in understanding our processes and what we are trying to achieve before offering solutions. This was a pleasant change from our previous NAV consultants.

Lauren Frazer, Senior Manager – Accounting, Cobram Estate
Since 2015 we have provided continuous support as their dedicated IT resource. Our most notable improvements have included updating their Electronic Data Interchange (EDI) and improving their Material Requirements Planning (MRP) through enhancements to their proprietary Olive Management System (OMS).
Olive Management System
The Challenge
An Olive Management System (OMS) is primarily used for tracking fruit deliveries, fruit analysis, fruit processing, and oil analysis. Cobram Estate has relied heavily on outputs from OMS to make informed decisions on oil production.
In 2016, Cobram Estate was operating with an outdated OMS that was stand alone and incapable of synchronizing efficiently with the rest of operation. This system was built for them externally in 2010 and customized their "tree to table" olive production process. Their disparate systems were not user-friendly and resulted in delayed and limited access of information. Managers on the grove were the only individuals able to visualize data. Therefore, information had to be manually relayed. This created inefficiencies and errors in the olive production. Cobram Estate needed a modern IT infrastructure to improve the reliability and stability of the system.
Fenwick Solution
We replicated their OMS in NAV inventory management. In doing so, we integrated the system with weighbridge and NAV to accurately report data on every harvest. The system provides better, real time access to all reports, and all users now have access to the data.
Ultimately, the soul and bones of Cobram Estates' old OMS has not changed after implementing the overhaul of the system. This has proved to be a massive advantage for the company as physical processes resumed without any major changes. This has produced a seamless transition and allowed limited disruption to operations. The new software delivered significant advantages in the following areas: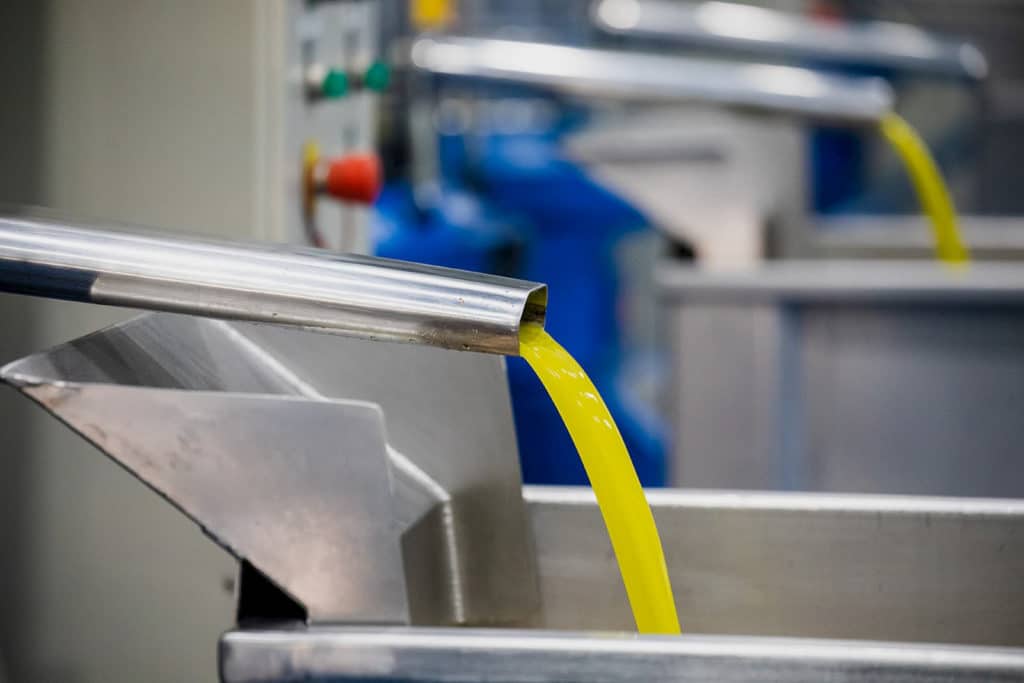 Flexible reports
The main improvements lie in the ability to generate efficient analytical reporting from operations. Reports can be customized according to various needs, in order to better support management decisions. For example, reports can be scheduled by email as required, and can be either analyzed in real time on screen or easily exported to excel for further processing of the data. This new productivity has enabled improved production in Weighbridge with enhanced connectivity to the system. This has reduced the need for manual data entry, leading to decreased transcription errors.
Speed
Replication in NAV allowed the system to operate at significantly higher speeds and to manage a larger amount of data. Regarding fruit receival and processing, slight changes have been incorporated in record keeping for better analysis of the production. For example, there are different rates and types of processing aids, which were previously unavailable. This increased speed and resulted in reduced workloads as previously, the time taken to process fruit receival involved double the time and effort.
We have been able to incorporate changes to our record keeping for better analysis of the production conditions very easily. This was not possible before without a lot of work and significant expense to Cobram Estate.

Leondro Ravetti, Technical Director, Cobram Estate
Compatibility between sites and scalability
Cobram Estate as a company was expanding, both in Australia and in USA at the time of implementation. The new system made it easy to keep adding sites and processing lines to the system. One single operator can now access and review the data from their three locations.
Accessibility
The new system allows users to access information and reports from anywhere and at any time. This element provides an infrastructure to support company growth in terms of staff and geographical locations.
Look and feel
Cobram Estates' Technical Director Leondro Ravetti adds that "Fenwick was able to create a new version of OMS that produced a very similar look and feel to the previous". This made the transition for staff easier to manage as they were familiar with the structure of the program and some of its key functions.
Having a robust ERP system is essential for a business like ours. The way OMS and NAV record data ensures full traceability of our oils from tree to table. This information is used by so many facets of the business including milling, production, quality, supply chain and finance.

Lauren Frazer, Senior Manager – Accounting, Cobram Estate
Ultimately, the replication of OMS in NAV resulted in an easier to use and streamlined process, which accurately tracked data of olive production from "tree to table". Visualizations in reports made the system user friendly. Drill down capabilities gave clearer insight, assisting with decision making, trending and identifying future opportunities.
Electronic Data Interchange
The Challenge
In 2017 the company was operating on outdated and separate systems to exchange data between their different stakeholders. The old system resulted in manual, labor intensive and time-consuming processes such as:
Physically printing orders from the program.
Timely process to re-send old ASN's (Advanced Shipping Notice) and Invoices once archived.
Lengthy process to fix incorrect labels.
Non user-friendly system for processing labels when having mixed data pallets.
These inefficiencies gave rise to wasted time, increased workload and unreliable exchange of data to traders. Large retail and buying groups prefer suppliers to use EDI to receive orders. Coles and Woolworths are two of the major retail groups Cobram Estate trades with, and it was vital to ensure their needs were met through clear exchange of information. At the time, 90% of their product sales were managed on EDI. Inevitably, they needed a more reliable system to support the framework that the majority of their sales relied on.
Fenwick Solution
We integrated our add-on product EDI Fusion. The product provided an end to end solution, where all EDI processes would be handled within NAV and no further third-party software was required. This reduced manual data entry and brought efficiency to the sales process with Cobram Estates' major customers. The main benefits included:
Streamlined and automated process
EDI Fusion simplified Cobram Estates' ability to process orders by only having to click one button. It additionally provided the capability to amend quantities if needed, along with the capacity to reopen an order, or resend a purchase order.
Stable and flexible platform to work with
The system provided a sense of reliability in having all the orders in one place with added functionality. Supply Chain Manager, Tania Ciuffetelli, feels there is a greater consistency on the new system, resulting in less errors. Tania adds "having mixed dated stock on pallets is now easy to configure in EDI. Also, if there was an error once labels were printed and an order was already registered, it provides the option to correct the error via the Packing list".
Further on, she adds that the "ability of the EDI shipping schedule to add the pallet quantity on order is a great option". This enhancement has allowed Cobram Estate to better communicate and tailor information to traders' needs.
Communication of the import and export of purchase orders with major traders is an important stage of Cobram Estates' "paddock to plate" process. EDI fusion provided a reliable and consistent basis to achieve this step. Since to 2017, they have continued to use EDI successfully with major retailers, including Coles, Woolworths and Aldi. The system unified with Cobram Estates' existing operations and incorporated flexible options, resulting in an error proof exchange of data between traders.
Current updates and plans for the future
Maintaining an olive grove takes time and patience; as Rob McGavin states "they say you plant a vineyard for your children and an olive grove for your Grandchildren". Since Cobram Estates' humble beginnings, it has been a long journey to achieve their impressive success. They take pride and care in everything they do; thus, they have understood that ERP projects require lots of time and effort. Their farm values of hard work and passion have driven their efforts to update their ERP systems. Together we have kept internal systems in line, on one efficient platform with Business Central/NAV.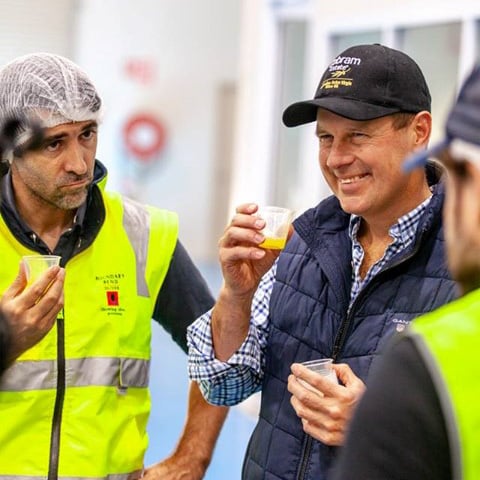 Keeping our ERP system up to date is crucial. Every time we have upgraded, we have benefited from the changes Microsoft have made, whether it be simplifying a module or having foreign exchange rates directly feed in to NAV, limiting manual data entry.

Lauren Frazer, Senior Manager – Accounting, Cobram Estate
After our updates to EDI and OMS, our relationship and ongoing support continued. In early 2018, we updated their system to NAV 2018, and went live in December that year. The update contained many improvements to the user interface, Web, Tablet client and Phone client, and included Office 365 integration.
It's great to know Fenwick are just a phone call away, and any NAV issues that arise can be escalated to them. The benefit of using Fenwick is that they are quick and offer simple solutions, and they have usually implemented similar solutions for other businesses, so we know they are tried and tested.

Lauren Frazer, Senior Manager – Accounting, Cobram Estate
Cobram Estate are currently looking into more updates as the business continues to expand. Future projects include integrating EDI for the US and incorporating our Mobile Warehouse Management Solution by Tasklet Factory.