Discontinued Master Data allows you to discontinue a Resource to hide it from the card and list pages in Dynamics 365 Business Central.
Open the Resource list and choose the Resource that you wish to discontinue.
Select Actions > Discontinue on the action bar.
Alternatively, the steps above can be performed on the Resource card for a specific record.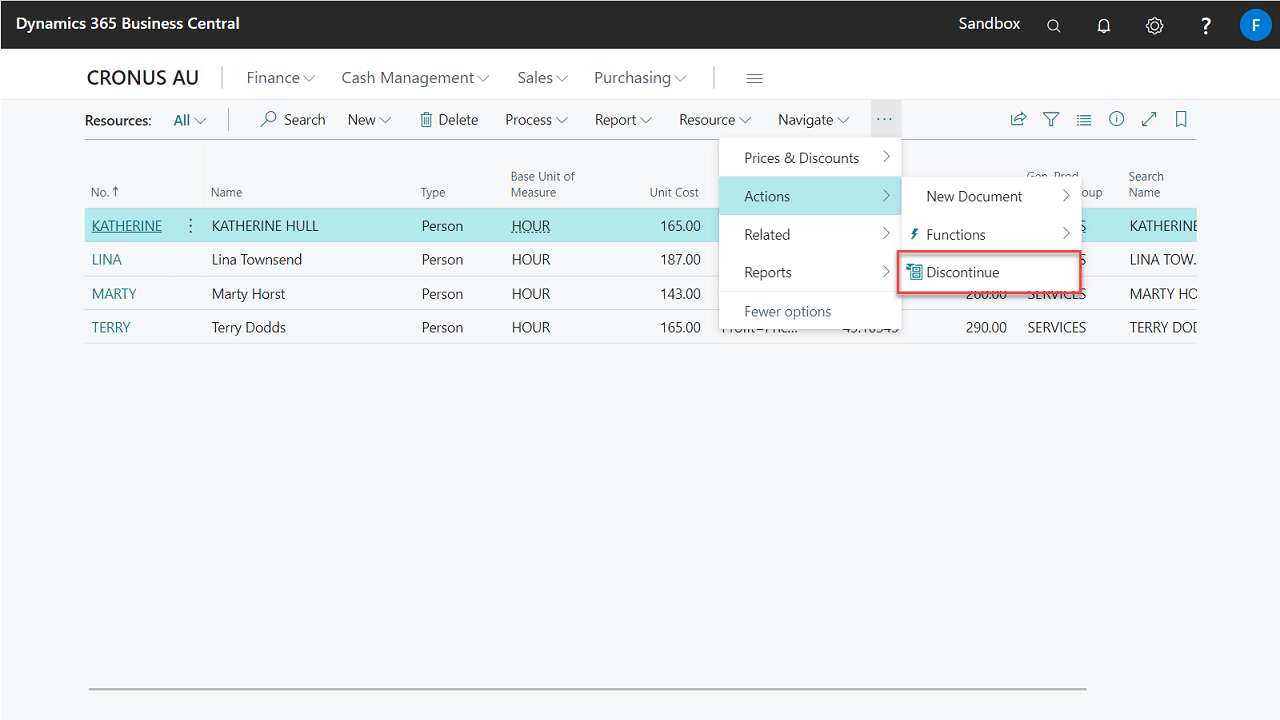 Before you can discontinue a Resource
Discontinued Master Data performs the following checks before you can discontinue a Resource.
The following fields must be zero:
Qty. on order (Job)
Qty. Quoted (Job)
Usage (Qty.)
Sales (Qty.)
Qty. on Assembly Order
Qty. on Service Order