The following setup should be completed to allow you to get the most out of the Production Scheduler app.
Work Centre Setup
Visibility on the Production Scheduler is controlled by Work Centre Groups.
| Field Name | Description |
| --- | --- |
| Show on Prod. Scheduler | Enable to show the Work Centre Group on the Production scheduler |
| Sort Sequence | Controls the sorting order of records on the Production Scheduler. Available options are Starting Date and Sequence |
| Sequence per Work Centre | Set if each Work Centre within a Work Centre Group has an independent sequence |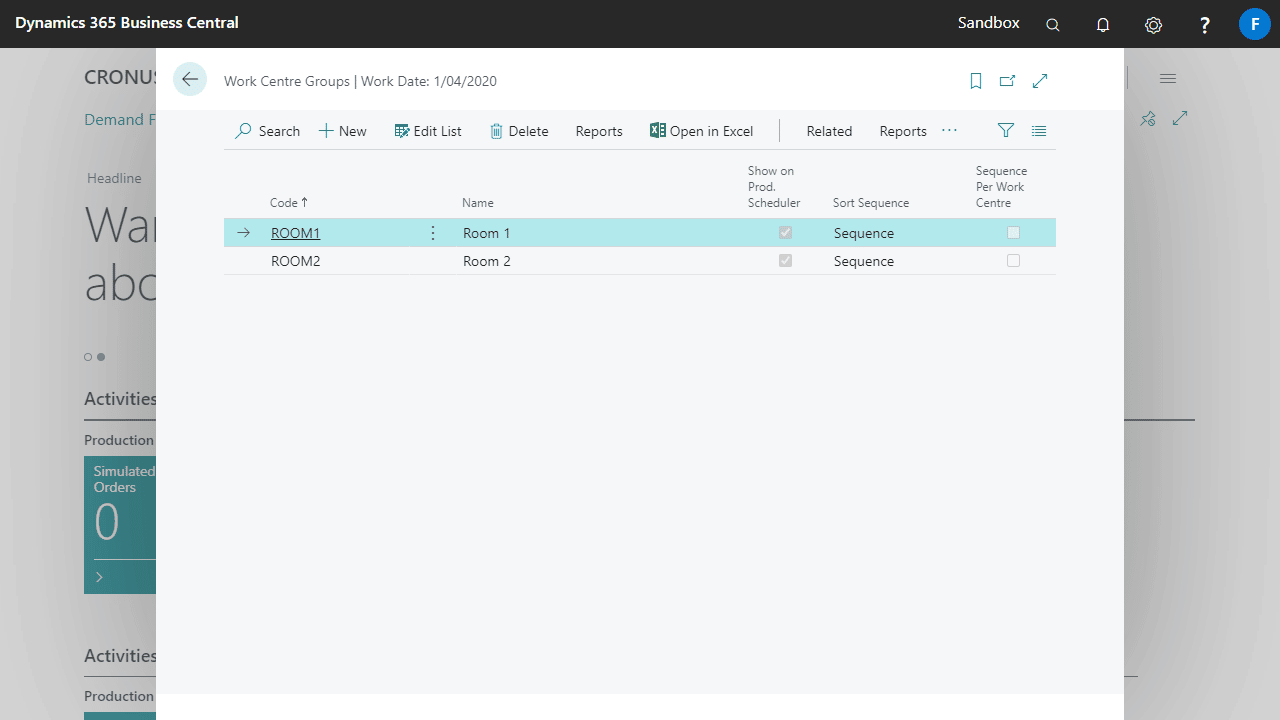 User Setup
There are two new fields on the user setup table that control Production Scheduler behaviour in your instance of Business Central.

| Field Name | Description |
| --- | --- |
| Work Centre Group Filtering | Used to filter Work Centre Groups available to the user |
| Allow Production Scheduling | Determines whether a user can change sequencing or scheduling via the Graphical Scheduler |