Gold Role Centres improves the standard role centres to optimise the experience in Dynamics 365 Business Central.
The following role centres have been improved and will be automatically enabled when the app is installed. See the specific user manuals for a detailed overview of each role centre.
Available Role Centres
Setup
An Assisted Setup will guide you through the various setups required. This can be accessed via the Assisted Setup menu which can be accessed via Search.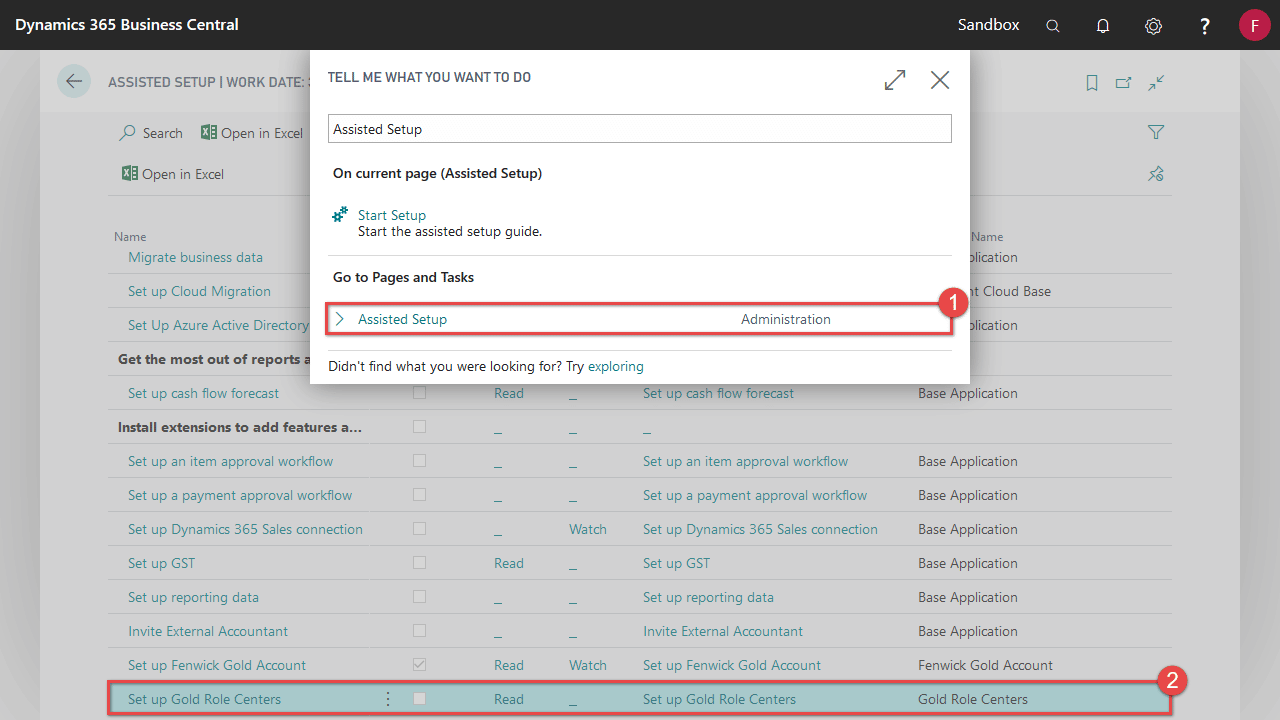 The Assisted Setup will take you through the following set up areas:
Assign Roles to users
Enable Profiles (Roles)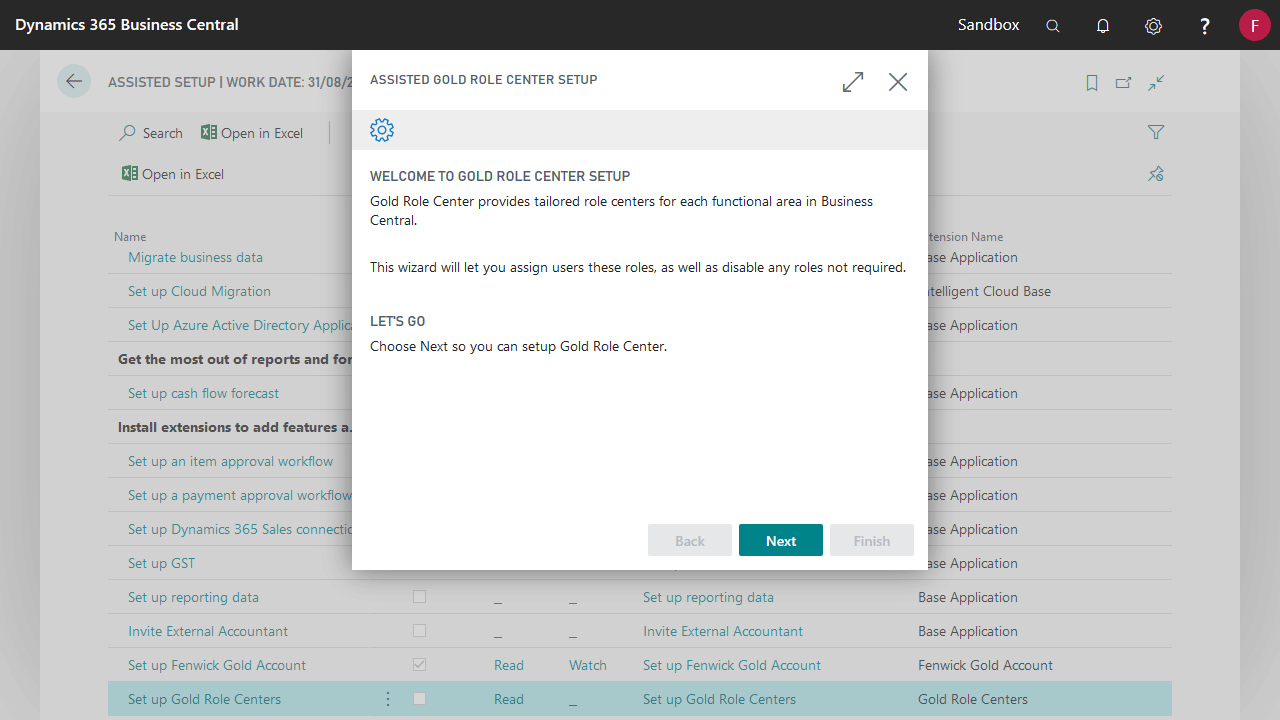 Examples
Sales & Marketing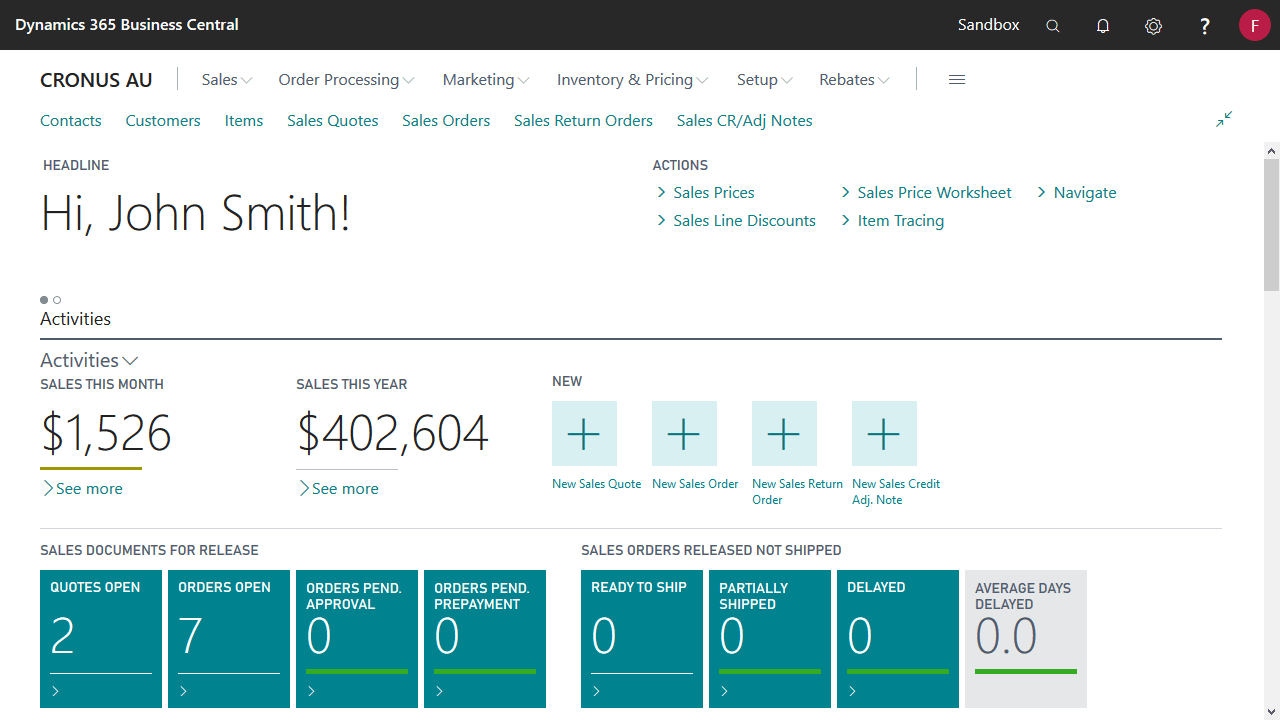 Purchasing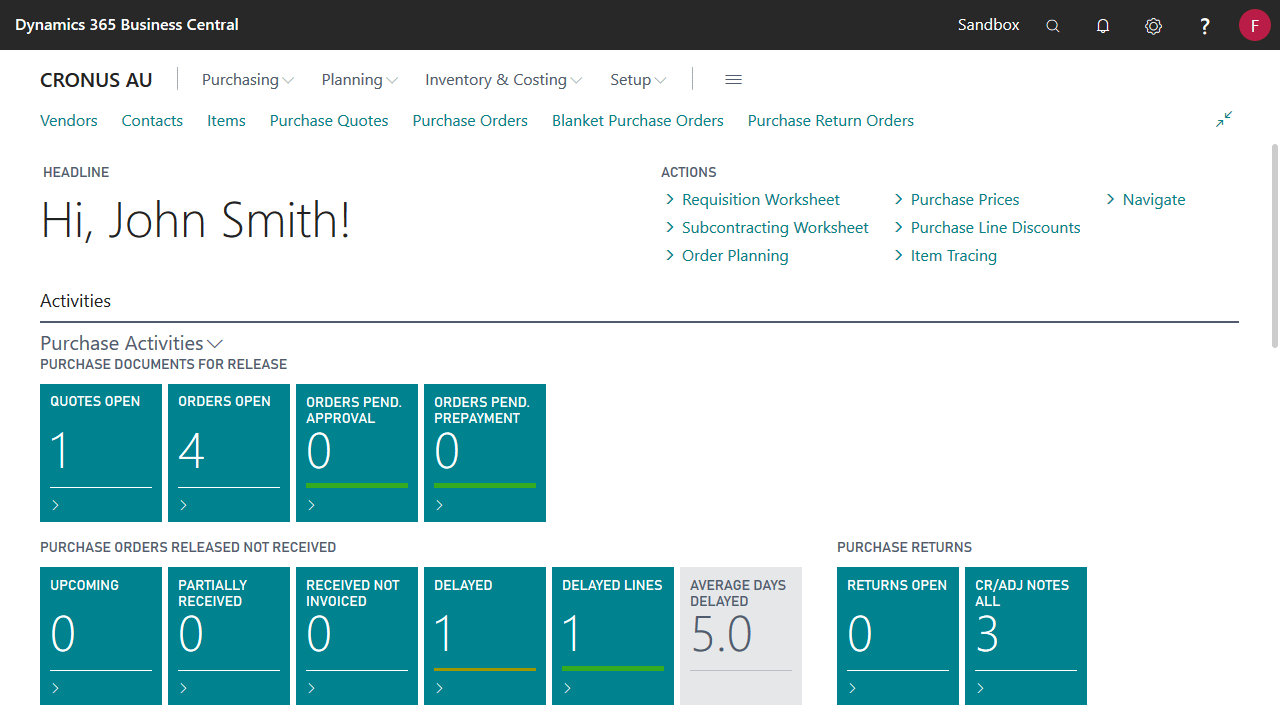 Finance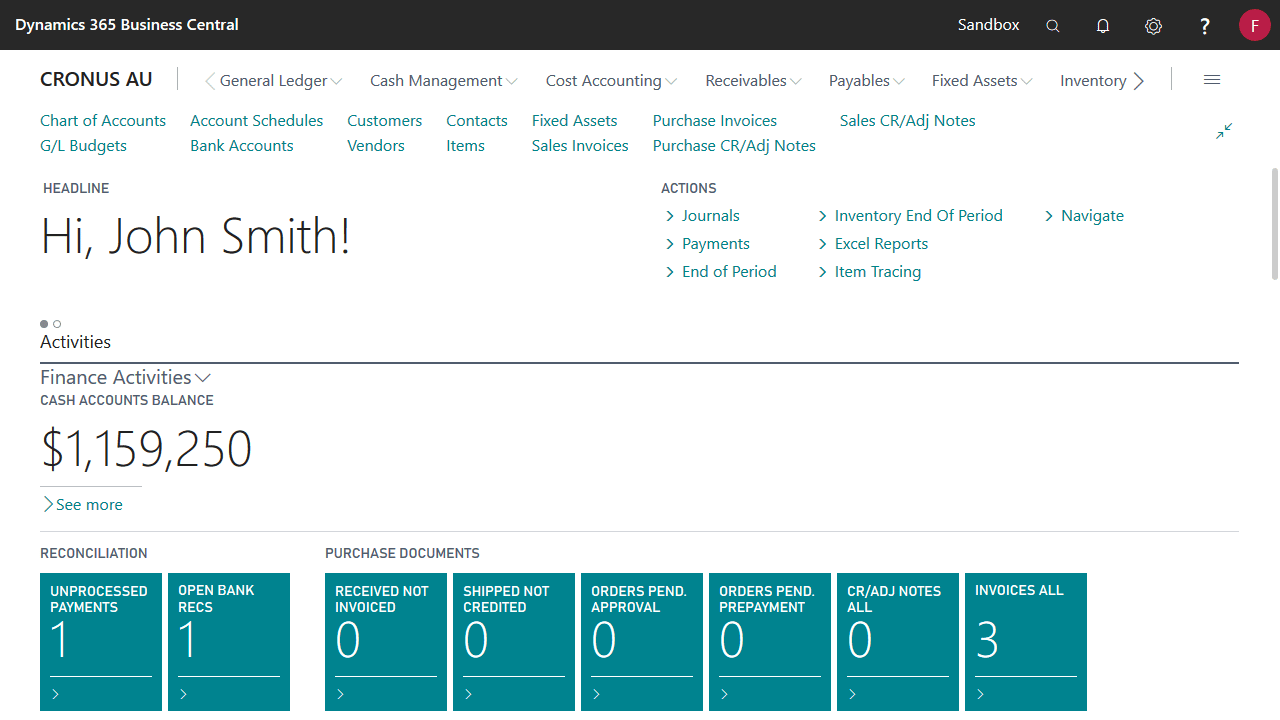 Administration