Setting up number series can be time consuming and repetitive. Company Setup Toolkit improves this process and allows you to initialise a default number series for each business area with a single click.
A new action has been added to the following pages:
Sales & Receivables Setup
Purchases & Payables Setup

Inventory Setup

Marketing Setup

General Ledger Setup

Fixed Asset Setup

Resources Setup

Assembly Setup
Manufacturing Setup
Warehouse Setup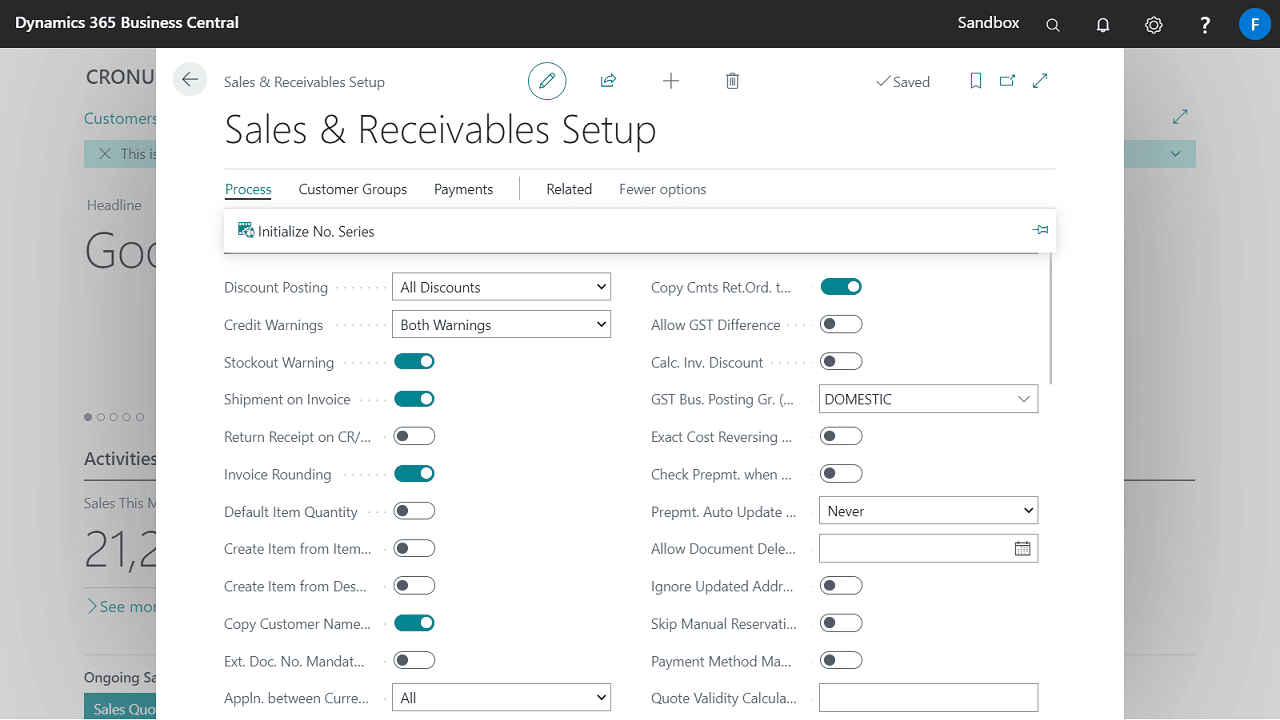 Batch number series setup
Alternatively, you can also initialise number series for all master data and documents on No. Series page. Please keep in mind that this will overwrite all existing setup.