Brad Foot and Sophie Blake had the privilege of attending the Swinburne's student awards ceremony, where they joined a gathering of accomplished graduates, faculty members, donors, and industry partners.
Swinburne Student Award Presentations
It was fantastic to reconnect with long standing sponsors and advocates for the Bachelor of Business Information Technology (BBIT) and Bachelor of Accounting and Business Information Technology (BABIT) professional programs.
Fenwick's long term commitment to these distinctive degrees, which hold a special place in the hearts of many at Fenwick, is exemplified by the fact that a quarter of our current workforce are graduates of these degrees.
For personal insights from our COO and CEO on their experiences with these programs, see Life as a BIT Student and The Best BITs.
Sponsoring the Swinburne Awards
Fenwick has been sponsoring awards to recognise the highest achieving graduates for a number of years, alongside hosting Industry Based Learning opportunities for BBIT and BABIT students. The award now celebrates the highest achieving female BBIT and BABIT graduates.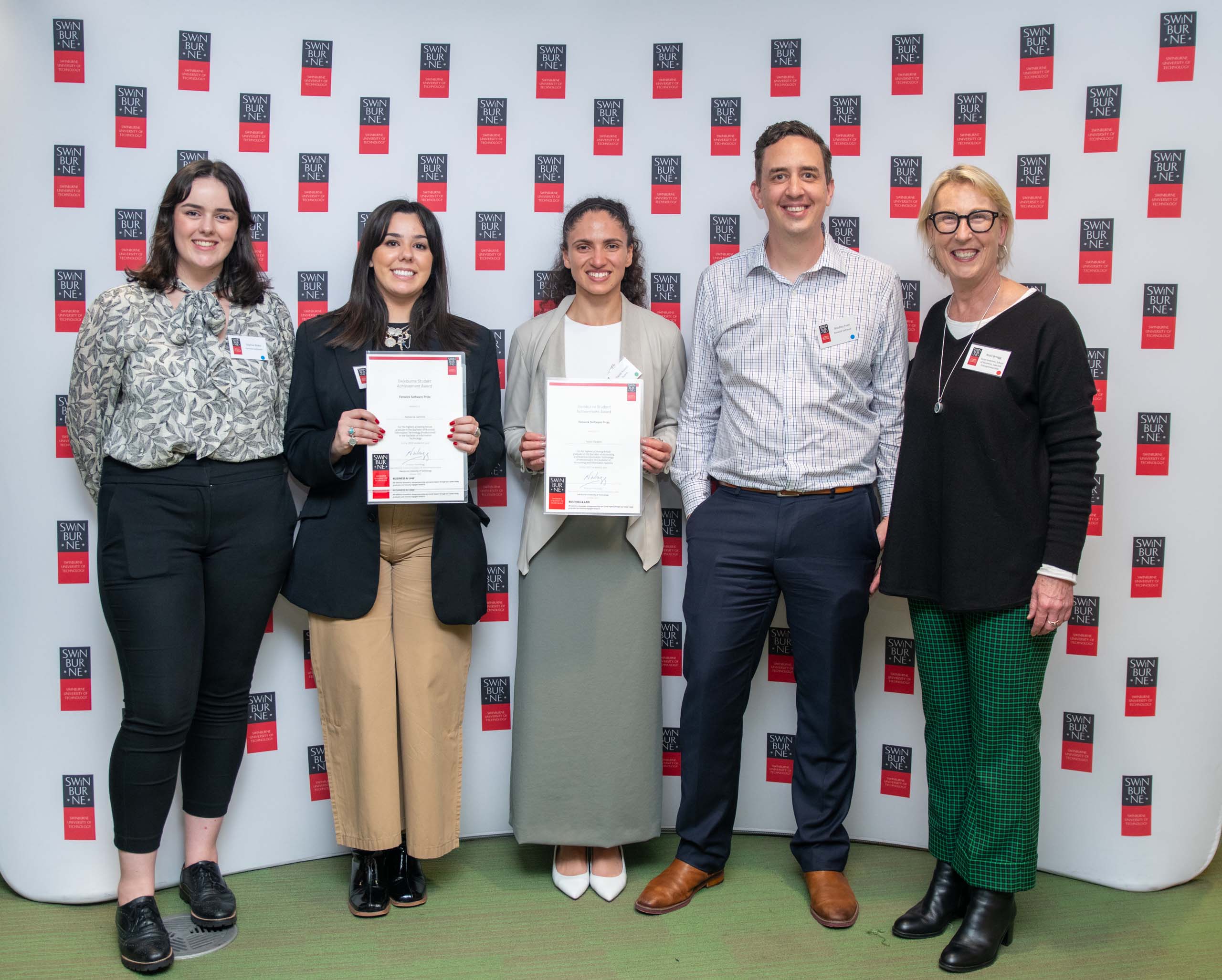 Women in IT and Fenwick
We are committed to fostering diversity and inclusion within the IT industry.
Since 2020, our efforts have resulted in a 50% increase in female employees. Women now make up over a quarter of our team. Our younger age profile and gender balance are a point of pride which significantly contributes to our strong culture.
At Directions, the annual Dynamics Partner event, we were inspired by a session on Women in Dynamics. It prompted us to reflect on how Fenwick can champion diversity. We want to serve as role models within the IT industry in Melbourne, Sydney and Brisbane.
The biannual Fenwick Ladies Lunch (delicious Yum Cha!) provided a fun forum for discussing our partnerships with Swinburne University. We discussed our goals to increase involvement in high school and university career days, and our mentoring initiatives.