You can manage your SmartFreight shipments via Business Central. Track and cancel shipments using the following steps.
Tracking your shipment
Select Track It.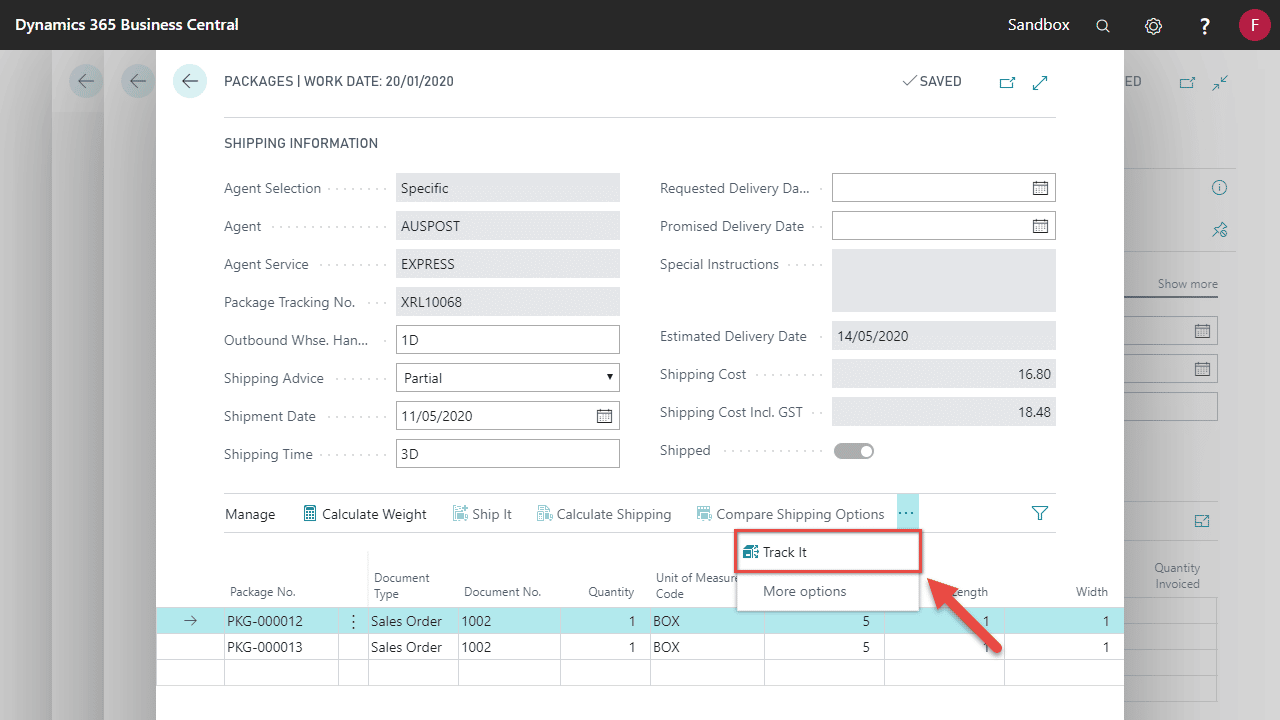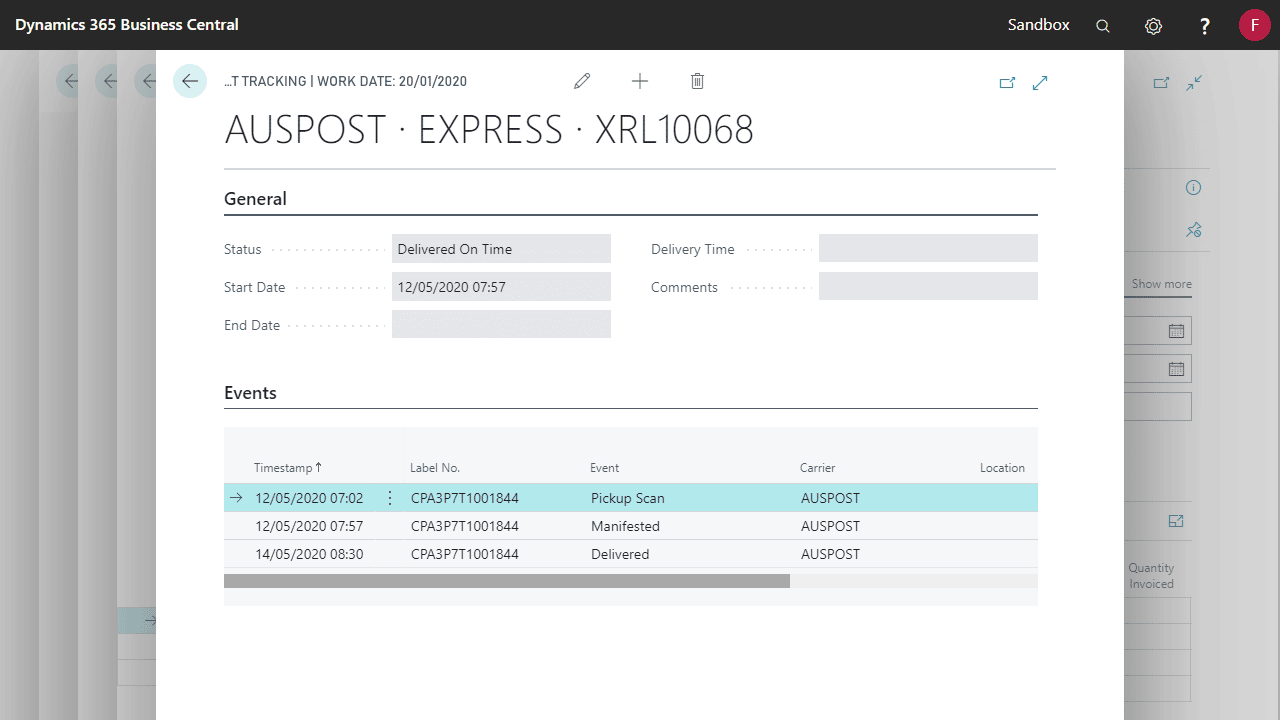 Cancelling your Shipment
You can only cancel your shipment if the consignment has not yet been manifested.
Once manifested you must contact the carrier to organise a cancellation. You can check whether the shipment has manifested by tracking the shipment, and look for the manifested event.
Locate and open the Document you wish to track and select Package.
Select Actions > Cancel Shipment.