Pay-It is a payment solution that integrates with payment gateway services for tasks such as accepting credit cards, managing accounts and sending money all within Business Central.
Extend your companies payment method stack and proactively cater for your customer's needs. Pay-It ensures that your business provides a seamless payment experience for your customers and management experience for your finance team.
Simplify taking payments within Business Central
Streamline your checkout experience by adding your customer's Pay-It payment methods just like standard payment methods in Business Central.
Pay-It allows the flexibility to work with your customers preferences by supporting multiple type of ways to accept a payment:
One-off payments
Using saved payment methods e.g. a saved credit card, to be re-used for any future transactions
Lump payments
These type of payments have all been integrated with familiar Business Central documents such as Sales Orders, Cash Receipt Journals, Payment Registration and many more.
Seamless Credit Card integration for better payment processing
Manage saved customer cards against new or existing customers in Business Central using our Saved Pay-It Method list. During payment processing, simply select the payment method you wish to use and no further actions are required.
Effortless acceptance of In-Person Payments
Accepting in-person payments has never been easier. Support in-person payments and extend your Business Central as a Point of Sale system. With a reader and seamless checkout flow, you can effortlessly process payments from your customers, ensuring a smooth and efficient transaction experience directly in Business Central.
Meet industry regulations, PCI DSS requirements
Handling Credit Card information is a sensitive task. You must make sure you meet the Payment Card Industry Data Security Standard (PCI-DSS) requirements set out by the PCI Security Standards Council (PCI SSC).
The PCI SSC group is made up of payment industry stakeholders to help drive and adopt strong security standards and resources for safe payments across the globe.
The PCI DSS standards help make sure you're safely handling payment details and storing them in a way that doesn't incentive criminals to steal.
Pay-It helps you meet your PCI DSS requirements via our payment gateways. No raw credit card data is ever stored or passed in raw form through your system which means Stripe significantly simplifies the PCI DSS compliance burden for your company via tokenization.
Pay-It with Stripe
Fenwick is a Stripe Technology Partner
You're in good hands as we're a verified Stripe Technology Partner. You can accept payments using Stripe in Business Central using Pay-It — a trusted technology solution for Dynamics 365 Business Central.
Leverage a stage-of-the-art payment management dashboard
Simplify your reporting and reconciliation with a unified payments stack alongside Dynamics 365 Business Central Pay-It. Manage online and offline sales, refunds, and payouts right in the Stripe Dashboard.
Accept in-person card payments using Terminal & Pay-It
We leverage online payment processing via Stripe and Terminal integration so you can accept both online and in-person credit cards using the BBPOS WisePOS E terminal.
The BBPOS WisePOS E card reader is pre-certified for Stripe. It's an Android-based smartPOS with a 5-inch display that supports PIN entry on screen. It connects to Dynamics 365 Business Central via Wi-Fi. Similar in size to a smartphone, the WisePOS E can be used as a hybrid countertop and handheld reader. It supports EMV chip and tap transactions, mobile wallets, and magstripe, including Apple Pay and Google Pay.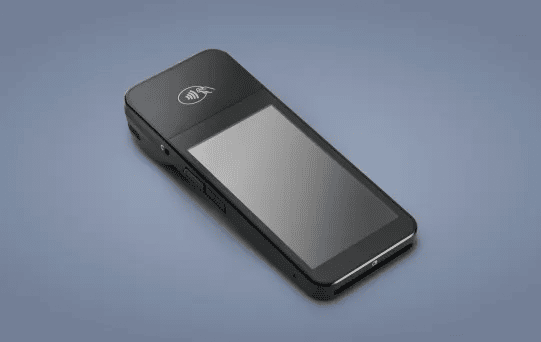 Terminal payment processing via Pay-It is available in Ireland, France, Germany, the UK, and the Netherlands, extending the benefits of in-person payments to European platforms and their customers. Terminal is also available as a public beta in Australia, Austria, Belgium, Denmark, New Zealand, Singapore, Spain and Sweden.