Back Order Management keeps track of sales line back order statuses by calculating the item's availability, this status is stored on each sales line, and all sales line on back order can be viewed in aggregate on one page.
Back order flag on sales lines
The back order field on sales lines are automatically ticked based on the stock out warning, this can be manually toggled on or off as well.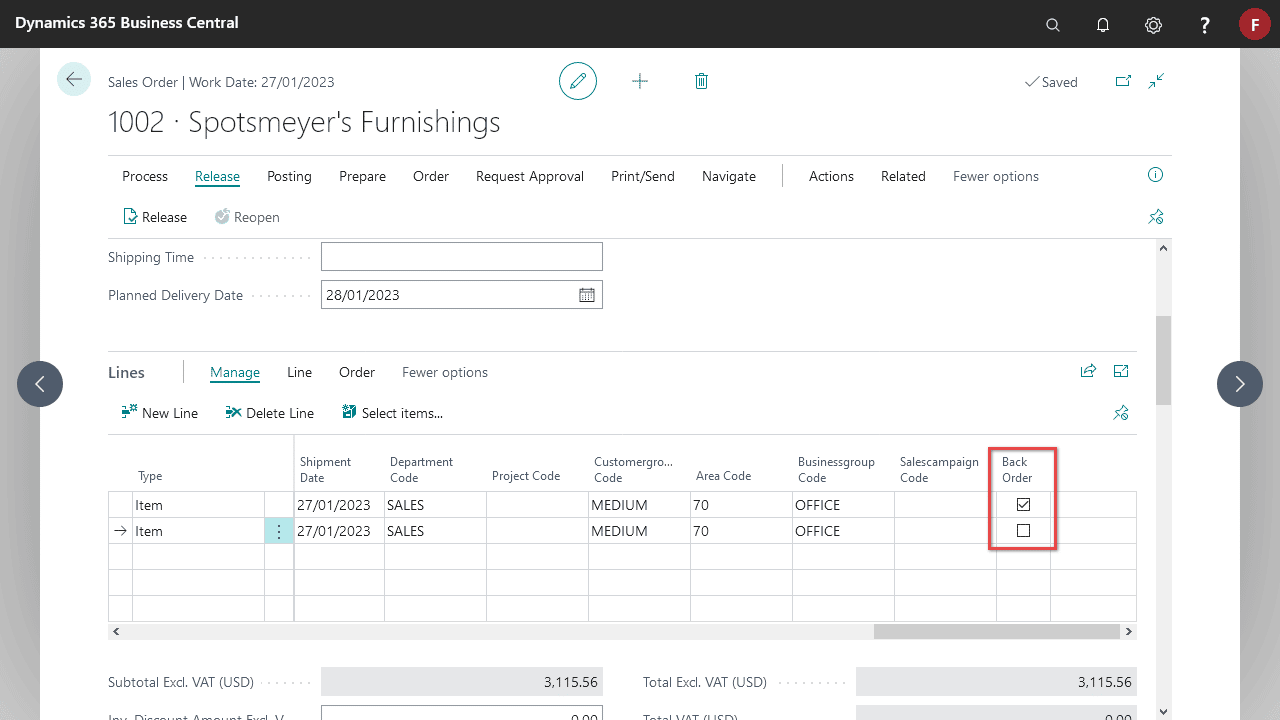 Aggregated back order sales lines
To view all back order sales lines, navigate to the Back Order Sales Lines page.