Bank Account Card
To enable vendor BPAY payments for your bank account:
Go to the Bank Account card.
Enter the BPAY details for your customers:

BPAY Account Type: The type of the BPAY Account.
BPAY Batch Payer ID: ID number needed to make BPAY Batch Payments.
BPAY Customer Short Name: The name of the customer to complete the payment.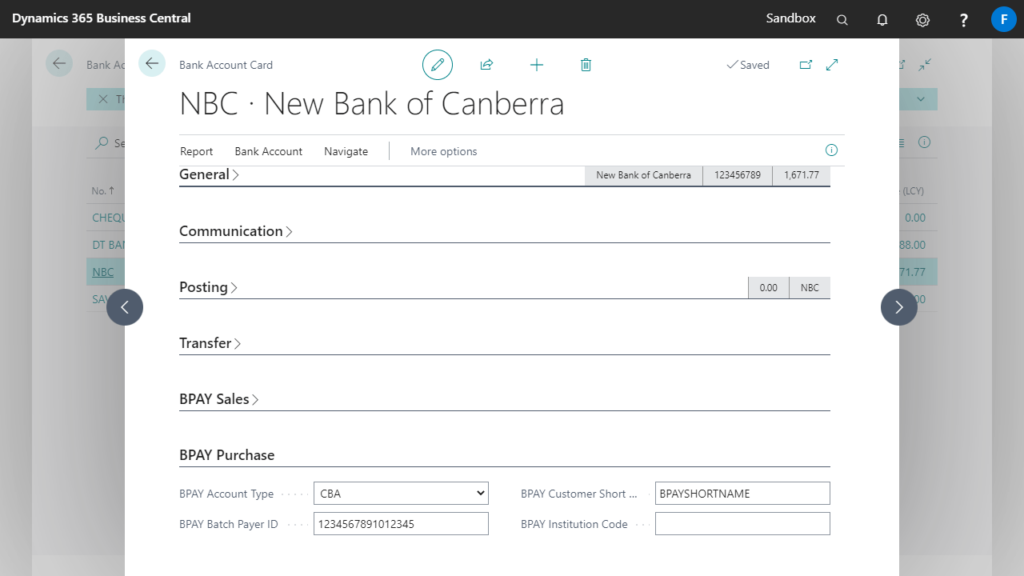 Vendor Card
Search for the Vendor Card.
Enter the BPAY details for your vendors on the Payments tab of the Vendor Card.

BPAY Payment: Enable if this vendor is paid via BPAY. Note: The vendor may only be paid via BPAY or EFT, but not both.
Default BPAY Biller Code: Enter the vendor's BPAY biller code.
Default BPAY Reference No.: Enter the BPAY reference no, which is provided by the vendor.