It's quick and easy to get started with Australian Payment Times Reporting.
First-time Setup
If it is your first time using the report in your system, you will need to assign a No. Series:
Open the Purchases & Payables Setup page.
Under Number Series, set the Payment Times Report No. Series value.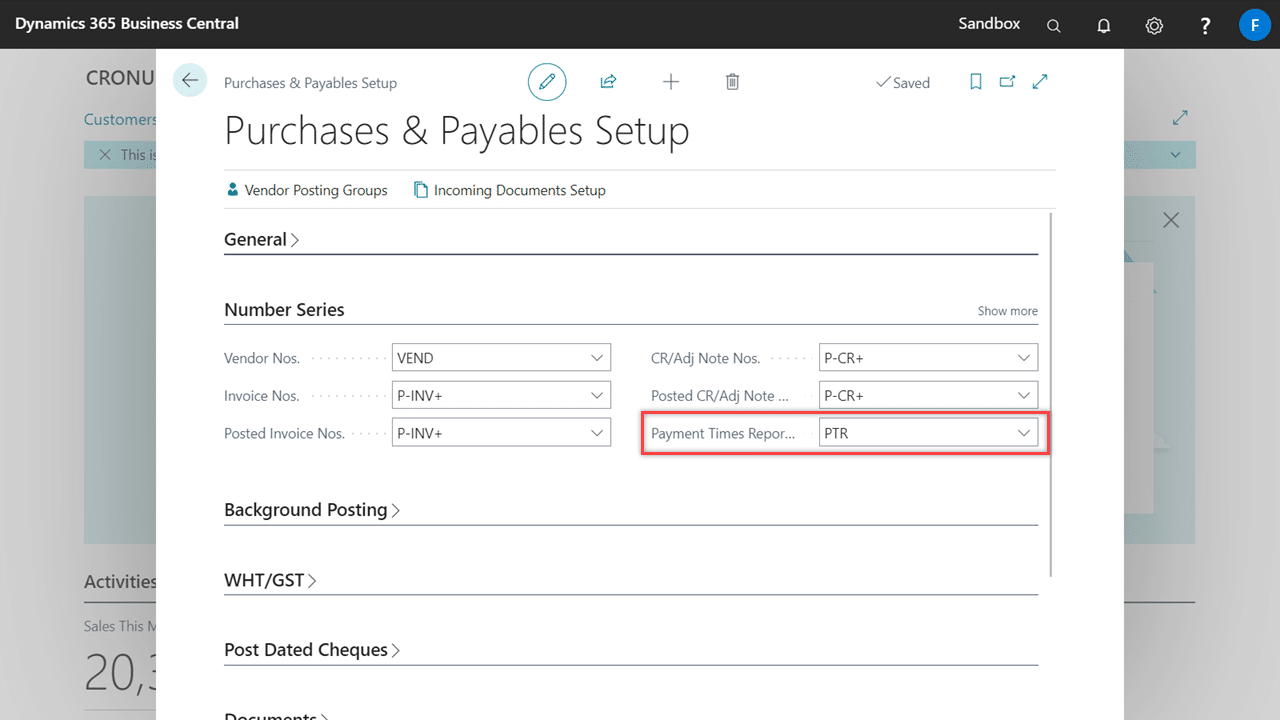 Identifying Small Business Vendors
The report will only review payment information for vendors who have been marked with the Small Business flag. You can set this on a vendor's card.
Running the Payment Times Report
To create a new Payment Times Report:
Navigate to the Payment Times Report List.
Click New to create a report.
Enter a unique No.
On the report page, use the Suggest Lines action to populate the report lines. This will only collect payment details to vendors with the Small Business field set to true.
Enter the Start Date and End Date for the period you wish to report for.
Click OK.